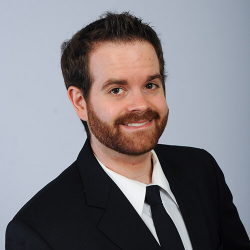 Latest posts by Kevin Garnett, B.S.
(see all)
Heading off to college is a big change for most of us! Living away from family for the first time, navigating new relationships with people from far-flung places, and exploring new academic ideas are all definitely exciting things, though it's also common to be somewhat nervous. It's a bit like standing in line for a roller coaster.
Every person enrolled for the fall will share in these feelings, which helps everyone to ease into the experience together. You'll all be looking for new friends with which to share the journey, and you'll all be sorting out the processes of signing up for classes, finding extracurriculars and part-time jobs. If hearing loss is part of your experience, there may be some extra prep work you'll want to do to make sure you have the smoothest transition possible into campus life.
Explore Support Groups
Having a network of people to rely on is critical for all of us, no matter what life stage we're in. Part of the big transition of college is that you're not likely to have a ready-made network in place when you first arrive. That's okay; no one else does either! But you may find yourself overwhelmed at some point in your first year.
Your campus may have a support group or club for students with hearing loss. It's a good idea to seek this out before you're overwhelmed. It can be helpful to talk to older students who have made the transition already. You can find out what was hardest or easiest for them, and any coping strategies or resources they know about.
Perhaps you'll find lifelong friends at your campus's hearing loss group, or perhaps they'll be elsewhere. But it's a good idea to cast a wide net when it comes to socializing in the early days of your college experience. Check out some other groups and clubs, as well, and see what kinds of activities and group dynamics feel good to you!
Advocate for Yourself
Up until now, it's likely that your parents have been there through your hearing loss journey, helping you navigate your medical and education needs. You don't have to kick Mom & Dad to the curb, but you can let them know that you want to be more central in solving your own problems and communicating your needs.
Taking the reins of your own life experience is one of the major parts of the college experience, and part of that includes doing some research. Ask your parents about what it was like for them to advocate on your behalf—any challenges they encountered, questions to ask of different administrators, etc. As they say, "A smart person learns from experience, but a wise person also learns from someone else's experience."
Keep an Eye on Supplies
The Americans with Disabilities Act (ADA) legally requires accommodations for many of your needs on campus, but you may also have to provide some things you need for yourself—especially the things you know work for you on a daily basis. Vibrating alarm clock? Wireless microphone accessory for your hearing aids? Hearing aid batteries or on-the-go chargers? Make sure you've got the things you need to make sure you don't miss a beat!
It may also be that your administration hasn't thought of every single thing you need as a student with hearing loss. Is there an emergency alarm system for the hearing impaired in your dorm room? Do you and your roommates have an emergency evacuation plan? If you notice something that needs to be addressed, take it up with the appropriate parties.
Disclose Your Hearing Loss!
It may be that you're quite used to disclosing your hearing loss, or it may be that you've spent the last 4–8 years with people who have known you and your hearing loss for even longer than that. If it's not something you've dealt with a lot, it can be helpful to have a strategy for disclosure in place that you can be ready to deploy whenever the moment calls for it.
The most successful disclosure strategies involve letting someone know that you have hearing loss the first time you have trouble hearing them, while also letting them know something they can do to help you hear them better. An example might be interrupting a fellow student to say, "I have some hearing loss and I'm having trouble understanding you right now. Can you face me when you speak and talk just a little louder, please?"
It's also a good idea to let your professors know about your hearing loss before the first day of class. You may be able to schedule a meeting with each of your professors to discuss what you'll need to succeed in their classroom, whether it's an FM system or a seat closer to the front of the lecture hall. They'll appreciate your advance notice that you may need some assistance hearing them, and will be happy to work out the necessary accommodations. It also helps to represent yourself as a communicative and forthright person—especially as you'll be asking for Letters of Recommendation at some point down the line!
Don't let hearing loss hold you back from full involvement in this special time of life! If you need hearing care services of any kind in advance of the school year, make an appointment today.