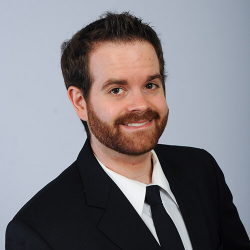 Latest posts by Kevin Garnett, B.S.
(see all)
Are you looking for a way to connect with your family this holiday season? You can have a successful virtual family reunion, and see all your family online! While this might be a different way to celebrate than you're used to, it's still a great way to connect with loved ones this month. Here are some tips to make your online reunion a huge success.
Setting Expectations with Your Family
If you've hosted in-person family reunions in the past, the schedule was probably very relaxed. People came over whenever they wanted to, and stayed for as long as they liked. When you're having a virtual family reunion, you'll need to set clear expectations with your family. This includes setting a start time and end time so that you're all ready to celebrate at the same time.
Family Traditions Online
Just because you're having a virtual family reunion doesn't mean you have to leave all your family traditions in the past. With a bit of planning before the meeting, you can bring your family traditions online. For example, you can ask your family to wear festive clothing, prepare something to share with the group, or prepare a certain food so you can all eat together. You can even play games online, or share a favorite song.
Test Out Your Tech
If you've never been the host of an online virtual family reunion, make sure you test out your technology before reunion day. You'll need to be confident starting the meeting, adding participants, or helping others log in.
If some of your family isn't used to online meetings, you can even offer to do a test meeting a few days before your family reunion. You can send them a meeting invite, walk them through joining the meeting, and help them get used to seeing themselves in the online meeting. You'll also be able to help them with the basics, like adjusting their mic or camera. Testing out your tech a few days before the meeting can give everyone peace of mind, and make the family reunion stress-free.
Accommodations for Family Members with Hearing Loss
Do you have a family member who can't hear clearly? If your loved one has hearing loss, it's especially hard for them to hear on the phone, or during online meetings. Before the meeting, or in the first few minutes of the family reunion, go over a few communication tips with your whole family. If everyone is mindful about how they're communicating, your loved one with hearing loss can enjoy the family reunion and hear what's being said. Some accommodations include:
Keeping the computer or phone stable at all times. It's best to avoid moving the computer once the call has started, so your picture stays clear and your face is visible.

Sitting in a well-lit room. Ask everyone to set up for the call in a brightly lit room. This makes it easier to see every face, see exactly who is speaking, and notice facial expression or hand gestures.

Talking one at a time. It's tempting to talk all at once, but it makes the audio jump from person to person, and no one will understand what's being said. Remind your family to speak one at a time, or even practice raising your hands when you want to talk next. 

Speaking at a normal volume. Avoid yelling during the virtual family reunion. When you're in an online meeting it might seem like a good idea to speak louder. However, this can distort the sound, and will actually make it harder for people to understand what you've said. 
Gift Ideas for Your Loved Ones with Hearing Loss
Are you looking for a gift for your loved one with hearing loss? The best gift you can give them is the gift of hearing, so find out what gifts will help them hear. For example, you can give them an assistive listening device. These devices can plug into their computer or TV, and stream the audio to their ears!
Another great gift is to accompany your loved one to a hearing test, so they can find the hearing aids that will help them hear. Call us today to schedule a hearing test.