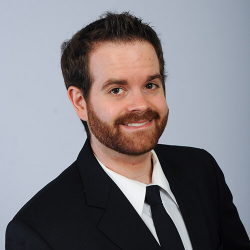 Latest posts by Kevin Garnett, B.S.
(see all)
It's summer sports season, and you're excited to attend all the big games. The energy of the crowd is infectious, and you love cheering on your favorite teams from the stands. For all the sports fans out there, protecting your ears should be a top priority during your favorite sporting events.
Stadiums are Notoriously Loud
It's hard not to get caught up in the excitement of a close game, and you and your friends love screaming along with thousands of other fans when your team makes a decisive goal. While this can be exhilarating, the ringing or buzzing you feel in your ears as you walk away from the stadium is a sign of something far more sinister: hearing loss.
No one wants to talk about hearing loss in the middle of a tense season, but no matter which team you're cheering for, it's important to realize that you are harming your hearing during sports games. Sports stadiums have repeatedly been measured for decibel levels, and normally clock in well over 110 decibels (dB). Any sounds over 85 dB can cause hearing loss, and the higher the decibel levels, the faster hearing loss can occur. The National Institute of Occupational Safety and Health (NIOSH), explains that if you're not wearing hearing protection, you can easily damage your hearing. Exposure to 85 dB for several hours will lead to hearing loss, but every time the noise level increases by just 3 dB, the recommended exposure time gets cut in half. If you're in noises of over 110 dB for even a few minutes, you are jeopardizing your hearing health.
What Happens to Your Ears at Sporting Events?
Even one game can damage your hearing, but if you have seasons tickets, or go to several games a year, your chances of hearing loss increase even more, and damage to your ears could be cumulative. You may leave the game with ringing in your ears, temporary hearing loss, or feeling like the sounds around you are muffled. These feelings might go away, but you could develop permanent tinnitus or hearing loss, and your hearing may never return to normal. Hearing loss happens when the tiny hair cells in the inner ear are bombarded with extremely loud sounds that damage or destroy these cells. They cannot grow back, and once you lose these cells, your ears aren't able to translate sound waves into electrical signals to send to the brain, and you experience hearing loss.
Do Sports Fans Wear Hearing Protection?
Since the average game lasts close to 3 hours, the potential for hearing loss is extremely high. After a goal, or when the crowd becomes extremely excited, sounds can reach up to 130 dB. This is nearly as loud as standing beside a jet engine as the plane takes off! While airport ground staff wear huge earmuffs to protect their hearing, sports fans rarely have anything in their ears.
A good rule of thumb is that if you have to yell to be heard by the person standing next to you, it's too loud, and you're both risking your hearing health. If you have your children with you, it's even more important to protect their hearing, since their tolerance levels for loud sound is much lower, and even moderately loud sounds can damage their hearing.
Protect Your Hearing at Your Favorite Sporting Events
Protecting your hearing during sporting events doesn't have to be expensive, or ruin your enjoyment of the moment. You can get foam earplugs at the drug store for a dollar, and if worn correctly, these will block out dangerous sounds and protect your hearing. Have a few pairs in your bag, and pass them out to your whole group. Earmuffs can cost as little as $10, and will reduce sounds by around 20 dB. If you take your children with you, make sure they're wearing earmuffs to protect their hearing.
Hearing Aid Services of Antioch
Protect your ears at your favorite sporting events, and visit us at Hearing Aid Services of Antioch. If you think think you may have hearing loss, we'll test your hearing and suggest the perfect devices that will let you enjoy all the best moments of your life.