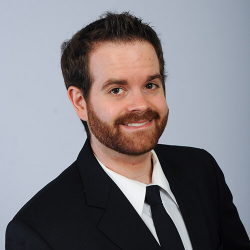 Latest posts by Kevin Garnett, B.S.
(see all)
Our ability to hear the world around us is one of the clearest ways we can receive information and respond to others. Our hearing keeps us connected and engaged. When our hearing starts to fail we face many challenges to the quality of our relationships, our work and general quality of life. Hearing loss is not an uncommon condition. With approximately 48 million people living in the U.S. alone with hearing loss there is a good chance that someone you know, or even yourself has hearing loss.
With untreated hearing loss and associated language issues, this is an important issue to bring to the public consciousness. To highlight the importance of treating and accommodating people with hearing and language challenges, the American Speech-Language-Hearing Association (ASHA) has set aside the month of May as Better Hearing and Speech Month (BHSM). BHSM illuminates hurdles that people with hearing and speech problems face daily, and emphasizes the importance of treatment if an issue with hearing arises.
Communication At Work
The theme of BHSM this year is "Communication at Work" which seeks to focus on those struggling to communicate with communication issues, especially now with social distancing measures.  ASHA announced on it's website that the "the 2020 awareness campaign will help to educate the public in ways to improve everyday communication at and from home while educating the public about unique challenges associated with speech and hearing disorders while practicing social distancing."
Social Distancing with Hearing Loss
Social distancing has undoubtedly added extra difficulty for those with hearing issues, including struggle communicating over the telephone, Internet, and struggles reading people's lips and facial expression while wearing facemasks. Body language and facial expression are amazing tools for people with hearing loss that often enhance and inform listeners of the intent of conversation. Despite your best attempts to stay socially engaged during this uncertain time isolation could be very difficult. It's important to take care of your overall well-being by forming a routine to keep your body and your brain healthy.
Social Isolation and Hearing Loss
If you suspect that you do have a hearing loss it is important not to let it go untreated. Untreated hearing loss has serious emotional and social consequences including depression, anxiety and social isolation. When people struggle to hear it is increasingly hard to participate in conversations and respond accordingly. This leads to wanting to withdraw rather than force yourself into situations where you struggle to converse. Just imagine the effects of social distancing when combined with untreated hearing loss. To keep yourself active and healthy during this new and challenging time, make sure you do not ignore a possible hearing loss, whether it is yours or someone close to you.  Another remedy is to create a routine that will keep both your brain and body active. Below are few tips to stay emotionally healthy while practicing social distancing.
Create a routine.  You may have not noticed how much you relied upon a steady routine to keep you grounded before. While socially distancing it is important to make a routine even if you are now working from home.  This includes healthy eating on a regular basis, clean your home and make sure to exercise. Believe it or not but mental health, physical health and healthy hearing are all connected.
Stay connected with your family and friends. Although you can't meet up with friends like you used to you can still make sure to reach out to your friends and family over the phone or through video chat. If hearing loss makes it hard to talk on the phone there are many options that can help this process go smoother, including hearing aids with Bluetooth technology that sends phone signals directly into your hearing aid and captioned phones that display text as the person speaks.
If you or someone you know is struggling with untreated hearing loss, use this May as an excuse to participate in Better Hearing and Speech Month by having your hearing checked and investing in hearing aids.