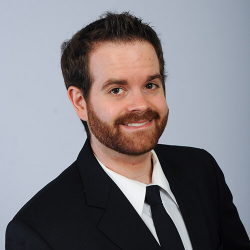 Latest posts by Kevin Garnett, B.S.
(see all)
Now that you have made the decision to seek assistance with your hearing, you are well on the way to a better life. Too many people live with unassisted hearing loss, and you don't need to remain one of them. You now realize that life without the ability to hear the world and those you love is an unnecessary compromise.
Yet, simply knowing that you need hearing aids is not enough to put a plan into action. You will need to take proactive steps to get the right hearing aids for your lifestyle and personal hearing profile. The following tips can help you make sure that you find the assistance that is right for you. Among the many options out there, it can feel like swimming in a chaotic see of possibility. These strategies can help you navigate your way to a simple and secure hearing solution.
Ask for Support
Although you are the only one who completely understands the situations in which hearing is difficult, you don't have to navigate the process alone. Assistance from a friend, family member, or loved one can make the path to healthy hearing truly painless and easy. With the moral support this person offers, you will never doubt that you are making good choices. Additionally, it can help to have an advocate there to help you weigh through the many options. It might be smart to enlist the help of someone who has already gone through the process of securing hearing aids for herself or someone in her care. This person may have essential knowledge or advice to share with you.
Take the Test
Before you even look for hearing aids, the process begins with a thorough hearing test and consultation. This will determine if you need hearing aids, and if you do, it will provide information to determine the best devices for your needs.
A hearing exam will often take place in a soundproof environment, with an array of tones for you to hear, usually through noise-cancelling headphones. When you hear a tone, you will simply gesture to indicate your ability to hear. Other tests are available, as well, but this test known as pure tone audiometry is the most common.
In addition to the hearing exam, you will also discuss your lifestyle and hearing needs in an in-depth consultation. Take note of the times you struggle to hear and the environments that are most challenging for you. This will help with your search for hearing aids that are right for your hearing ability and needs.
Choose the Appropriate Features
New hearing aids come with a wide range of features and functions. Some of these can enhance your life tremendously, while others may not be necessary. The decision which hearing aids are right for you often comes down to a cost-benefit analysis. Though some features may not be particularly useful to you, the aids may be a better value even with those features included. Some of the options that appeal to others may not be intriguing to you, such as streaming capability, Bluetooth compatibility, or connections with smartphone apps. Only you know in what ways hearing aids will enhance your lifestyle and in which ways you probably won't engage with them.
Getting Accustomed to Your Hearing Aids
At Hearing Aid Services of Antioch, we'll work with you to find the best devices to treat your hearing loss. We will train you on the use of your hearing aids and make sure that you are comfortable navigating your devices. We want to make sure that it is easy for you to insert them in your ears, set the right levels, and coordinate with any other technology, such as streaming or location-specific applications. We're here to guide you through the process to better hearing long beyond the moment you purchase your hearing aids.
Hearing Aid Services of Antioch
At Hearing Aid Services of Antioch, we are committed to helping you on your journey to better hearing. From the first test and consultation to follow-up appointments, we want to ensure that your devices fit seamlessly into your life. Hearing aids provide the most benefit when they are worn everyday, so we want to make sure that you are comfortable with your devices. To schedule an appointment, contact us today!